So I'm having heat issues with my computer. This all started when I added a higher end video card. This doesn't make too much sense to me because the video card has 2 fans of it's own, and it's drawing power from the power supply, not the motherboard.
And these heat issues are not while gaming. It seems to run hot for 5 minutes and then back to normal for 5 minutes and so on. These fluctuations are happening even while just browsing the web. Here is a graph: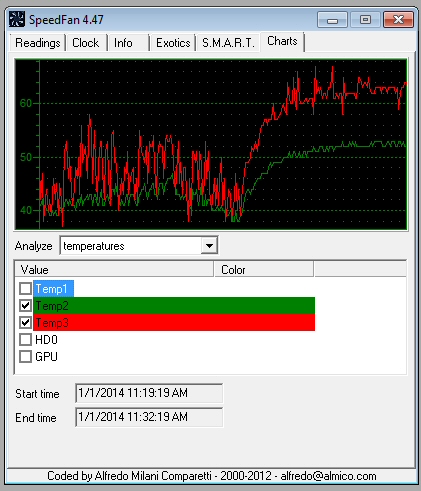 The above graph shows the high temp in the low 60s but it's fairly typical to have that top be 75.
Any ideas?