In my workbook I have two tables with a one-to-many relationship between them. I want to merge this two so I get a new table with only the related records.
The sheet DataItems show Structuritems and items organized under a structuritem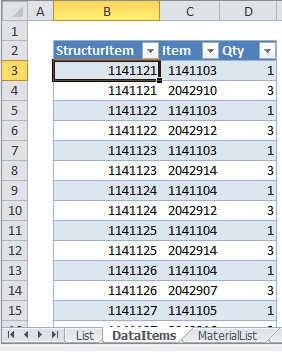 The List sheet is where the user register which structuritems he wants in his materiallist. Could be one or many structuritems.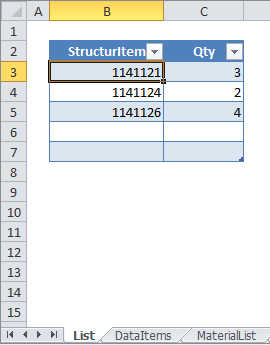 Then I want to create a new table, a kind of materiallist, with all items belonging to the given structuritems. Like this: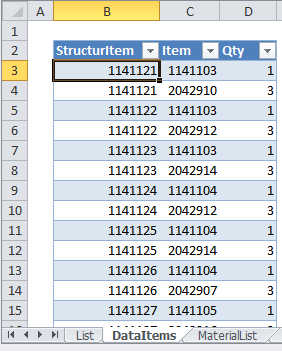 I think I could manage this by using vba. Create a code that loops trough each row in List and then loop trough each row in DataItems to find what I'm looking for. Sounds like a difficult task and would demand a lot of searching for solutions online. Could there be an easier way to do this kind of task in Excel? Appreciate any tips or hints.