Customer is trying to share contacts with a co-worker.  The Owner who is sharing out his contacts with a co-worker.  The co-worker receives the email, but there is an error: Sender not verified)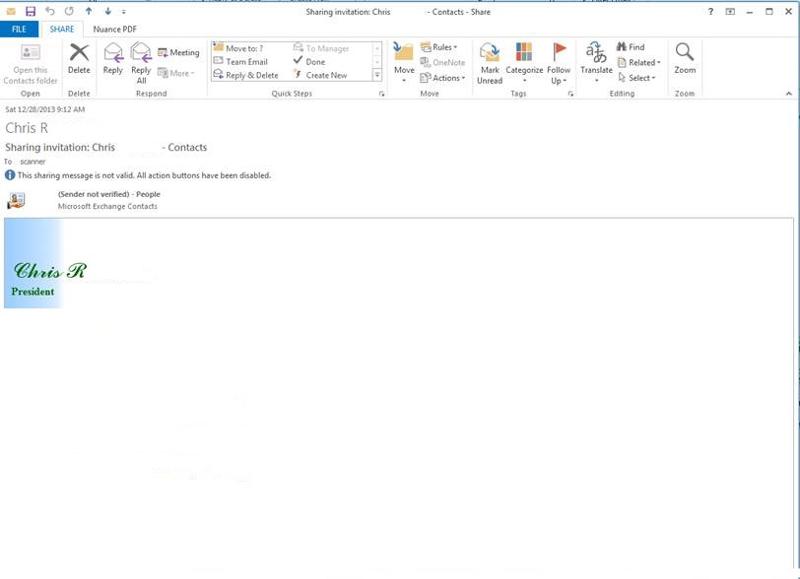 The server is SBS-2008, with exchange 2007
Each user is using Office 2013.
The owner who shares out his contacts with certain people in the office, he is able to share it out to 3 people and not a fourth.
I was reading that it might be due to the fact the user is configured as a POP 3 account, but that is not the case all of the users are configured with exchange accounts.  So that rules that out.
I have gone over the A/D accounts to make sure all of the fields are filled in and they are.
I am at a loss, at least this is not a crisis..