I have installed a web based reporting suite (SAP Business Objects) that has JAVA installation as a pre-requisite. Whilst the suite is working correctly, I am getting a JAVA warning every time I run a report.
First I get the error re Unknown publishers and I click on I Accept checkbox and Run and then I get a follow up warning asking to Allow Access to following applications.
I am using Internet Explorer and added
http://localhost
to the trusted sites list but this doesn't make a difference.
Errors attached.
I am using latest version of JAVA (Java 7) downloaded a few weeks ago from the Java website.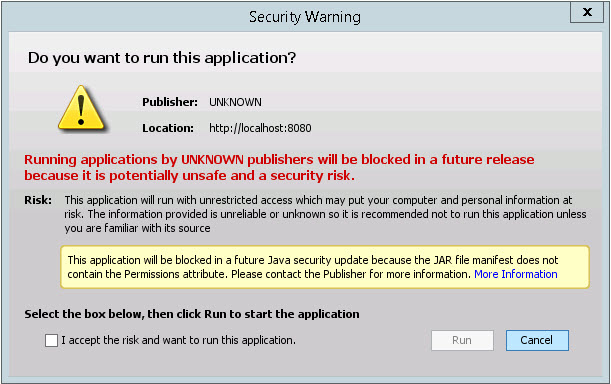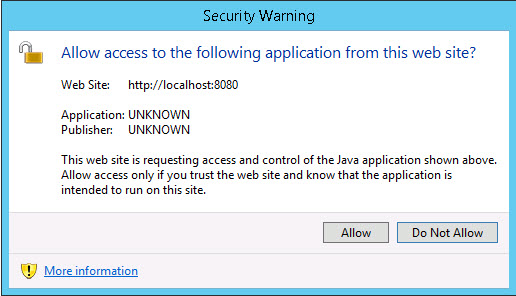 Many thanks