Hello.
I have migrated my exchange server 2003 and windows server 2003 to new server exchange 2007 server and windows 2008 64 bits.
my old exchange 2003 server is already uninstalled.
I see in the server configuration in exchange 2007 the name of my exchange server 2003, clicking on the menu item client access, the role of transport, client access and mailbox properties, in the window that opens tells me active Directory servers are my old exchange server 2003, how can I change this?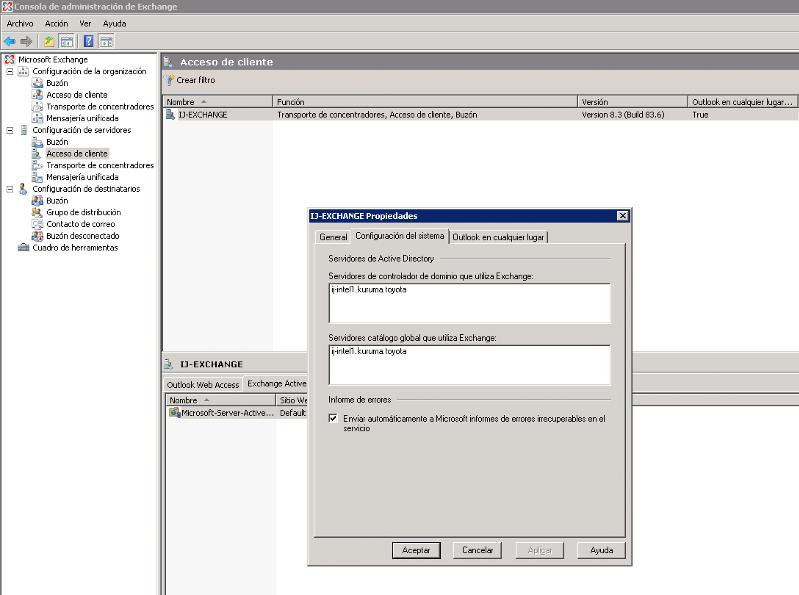 I need you here my exchange server appears, the new exchange 2007 server is the global catalog server and active directory.
ij-intel1 is my old exchange 2003
ij-exchange is my new exchange 2007 with AD and Global Catalog
thanks.
Diego.