Hello, I am looking for a way to setup
SharePoint 2010
to show
Exchange 2010
users
Free Busy
info when setting up a new calendar list item within SharePoint.
I am sure this can be done, but not out of the box or by conventional means.
I do not want to purchase a 3rd party Web Part either.
I have made some progress but could use some assistance if any of you have had luck doing this.
Here is what I have done so far.
I created a new SharePoint 2010 Calendar list called
TestCalendar
.
I then Edit the list using SharePoint designer
Once SharePoint designer is open to the
TestCalendar
list I go to Content Types and Add
Schedule
Next I set
Schedule
the default Content Type
Then I close out of SharePoint designer and go back to the
TestCalendar
This gives me what appears to be everything I need except as I select Attendees it does not show their Free Busy.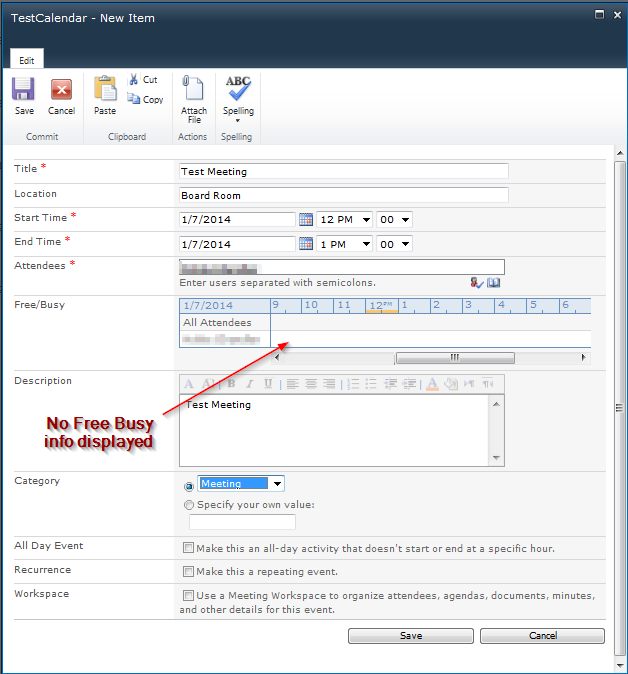 Once I figure out how to pull the Free Busy info from Exchange I will create a workflow that will email the meeting to all the users.
Is there a way to do this, maybe modify the code or something?
Any help would be appreciated.