Hi guys,
I have got a stored procedure which has got the Service Area, Percent Completed and Month End columns.
The percent column in stored procedure contains something like (60,70,80) etc but the report is adding an extra zero in vertical axes. I am using
0'%';(0'%')
to show the percent sign.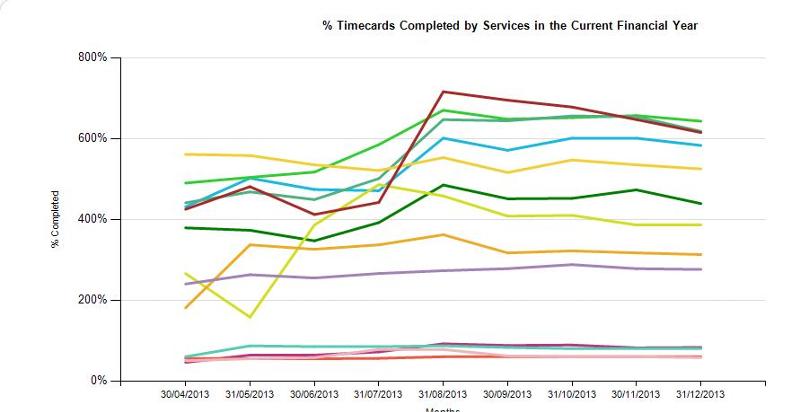 Regards,