I am working with a CMS vendor that requires the installation of ASP.NET MVC4 on the production servers (Server 2008 Enterprise R2 Core Edition). I have been pushing the vendor to include the dependencies in the build, however, they are requiring the installation.
I have downloaded the standalone installation AspNetMVC4setup.exe from microsoft
http://www.microsoft.com/en-us/download/details.aspx?id=30683
When I try to run the installer, I receive the following error
Setup Failed
0x81f40001 - This product requires PowerShell 2.0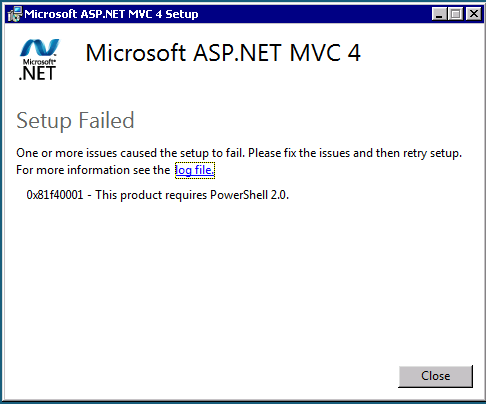 I have verified PowerShell 2.0 is installed and have spent days researching. Any help wold be appreciated.