I have problems with groups, do not get emails to the email addresses that existed in my exchange 2003, after extensive testing, we have seen that only give an error email addresses of the groups that existed in Exchange 2003, if we create a new group with a new email address works correctly, if we add to this group an email address that was in a group of 2003 exchange mail does not arrive, however if we add smtp addresses to the new group work.
we do not use the public folders, mailboxes and groups only.
when I send an internal email to an email address from the group existed in exchange 2003 I get an error of undelivered mail, Offline address book appears of exchange 2003, also in this outlook recognizes the email when you click on group him and says he has no members. if you use the email address of the new group created exchange 2007 recognizes well and correctly displays the members.
I keep seeing the Offline Address book in my exchange 2003 public folders. I need to delete this OAB.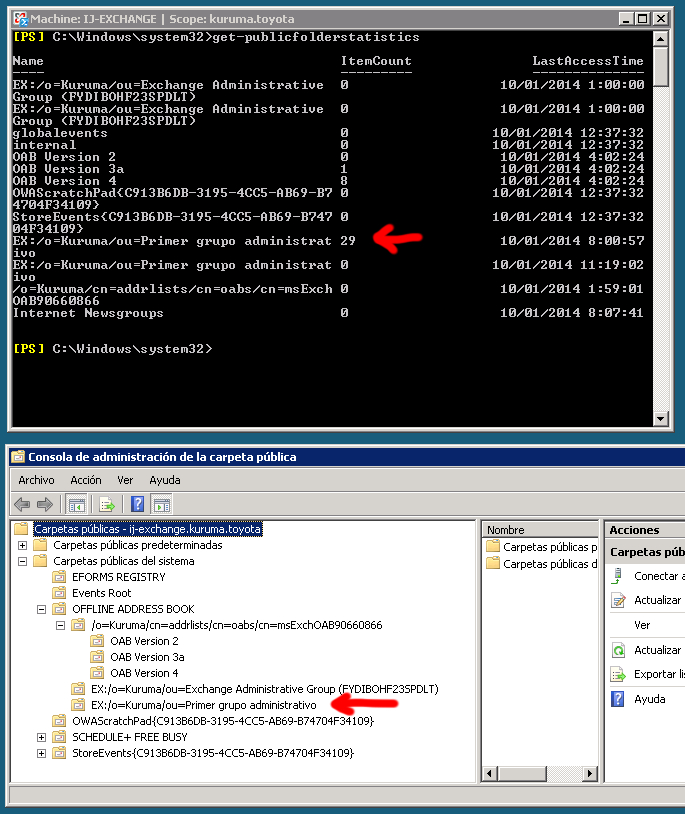 I have migrated from exchange server 2003 to exchange server 2007, my exchange 2003 is already degraded.
Thanks.
Diego.