I am using Zurb Foundation 5 and having some issues positioning an image within my grid. I have two columns side-by-side. One has a bunch of text and the other an image. When the height of the text is greater than that of the image, I want the image to be positioned to the bottom relative to the height of the text column. To help explain what I mean, I whipped up some graphics here...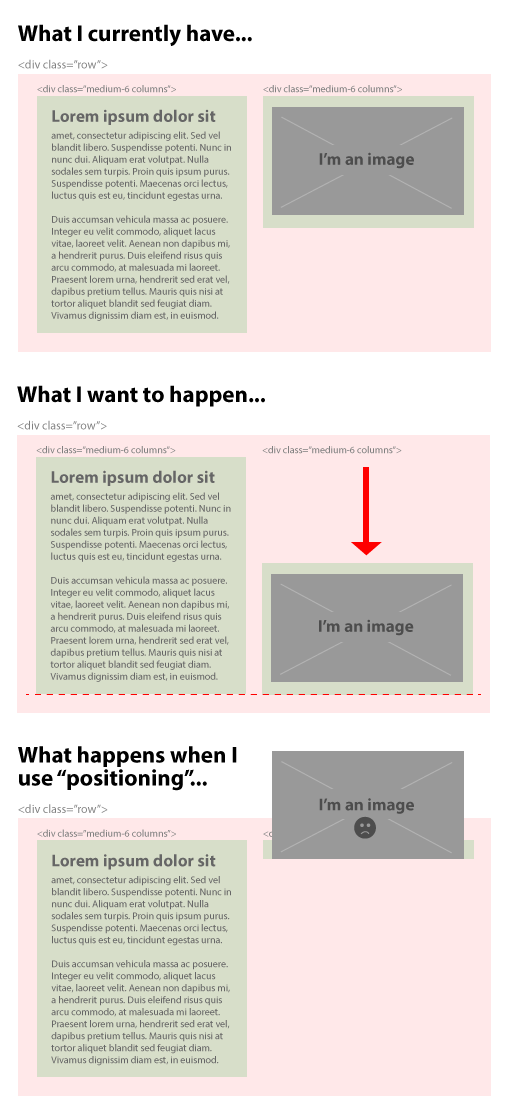 I've tried fooling around with CSS positioning, modifying the CSS of the grid, and a few jQuery solutions (however, most of them don't work well with responsive grids). I unfortunately haven't been able to position the image the way I want.
Any help would be greatly appreciated. You can check out a simple setup of the above example here...
http://jsfiddle.net/9gsGw/