In both Internet 9 and Internet 8 when an attempt is made to connect to a web site which does not exist IE returns the page shown below. For example I attempted to browse to
http://snooooopdoooooper.com/
.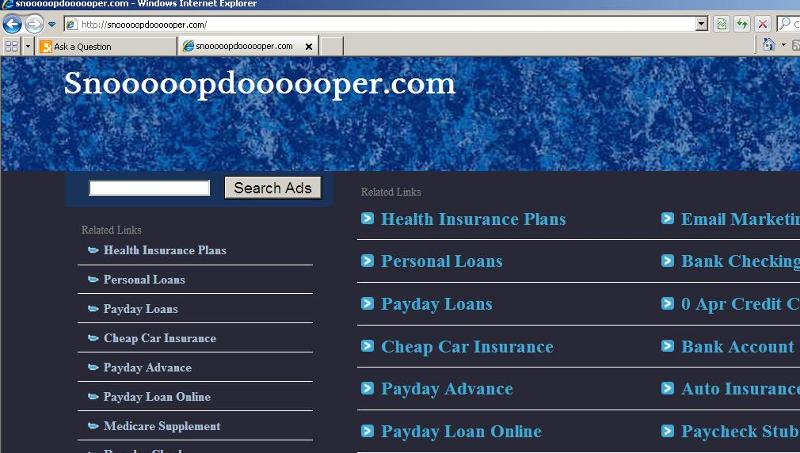 I thought it was DNS poisoning so I change the DNS forwarding to 8.8.8.8 and 8.8.4.4 (the Google DNS servers) and then clear the dns caches multiple times. Also ran ipconfig /flushdns was entered to clear the local cache.
Nothing was found when Malwarebytes was run.
Internet and Java Temp Caches were deleted
IE 8 cookies deleted
IE 8 was reset to default.
What is the cause of this false return?
I would rather have the 404 error "Site not found" displayed.