Trying to complete an SBS 2003 to 2011 migration but I cannot uninstall Exchange 2003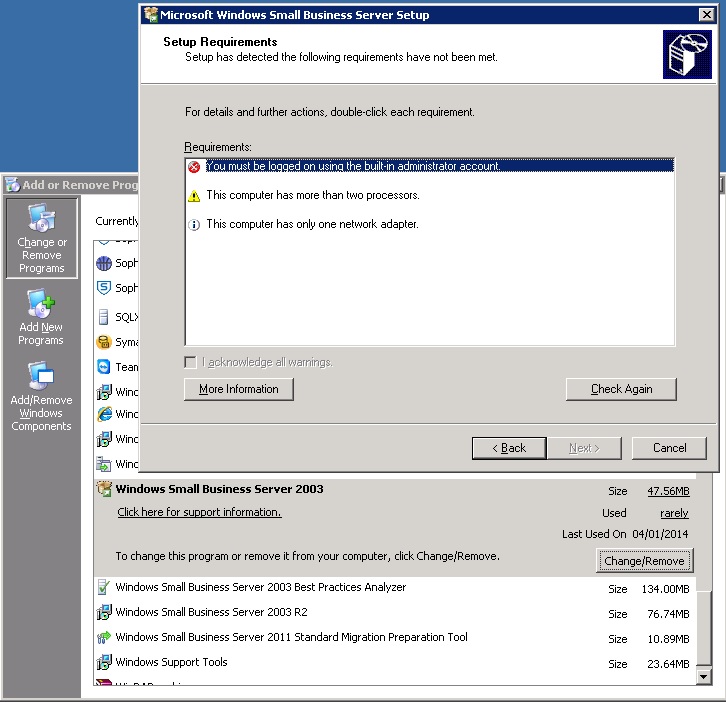 he error says "You must be a member of the Domain Admins, Schema Admins, and Enterprise Admins groups" but I have tried with 2 admin account both of which are members of all required account.
HELP!!! I need to sort this quick as I only have 1 day remaining ins SMS migration.