1) I have various service accounts that I have to change the passwords for in AD.
1) They run SQL services on various SQL servers.
3) Is there a way to list the servers the account as the "logon" rights to?
I thought it was in the "TSAllowLogon" setting by using Powergui and "get-qaduser". However the entry is blank.
The process I have to go through now is to search for the ID in ADUC -> view properties of the ID -> clck on the "Account" tab -> click on the "LogOnto" tab and then write down the list of servers.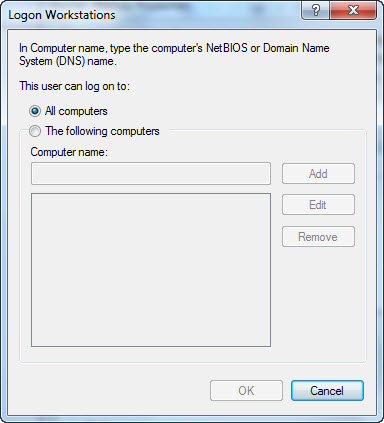 I'd like to automate this. I'm limited to PowerShell V2 and the use of the "Quest.ActiveRoles.ADManag
ement" PSSnappin.
Any help would be greatly appreciated.