I created a Group Policy to have all user's profiles copy to a network location. This is basically a more secure location in case hardware fails. When I set this gpo I only wanted the AppData, and Favorites folder to be saved.
I wanted to exclude Desktop,Downloads,My Documents,My Music and My Videos.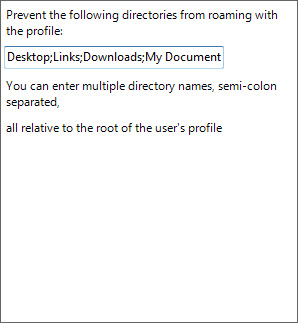 For some reason after adding the exclusions only the Desktop and the Downloads folder were gone. All of the My Documents, My Music and My videos are still there.
Are there any suggestions on what I should do to get these folders to not be in the Roaming Profile folder?
Please help!