Good afternoon experts,
I am inquiring about the way I would go about accessing a terminal server users roaming profiles without having to log in as that user. I have recently taken over from a third part company and their solution to adding shortcuts to applications on the startup menu is to log into the users account. I don't want to do that . I have domain admin rights and should be able to view any roaming profile from both of our terminal servers. I am assuming the other company configured to terminal servers for load balancing and I understand that rationale, but, I simply want to add of room icons based upon group access to a particular application.
I had the occasion yesterday to logon to both of the terminal servers to see if I can view the roaming profiles. Many profiles were listed but some were not. For instance,
I have a user called Rmatadas , but his username is not listed under either :
VMS-2008-TS3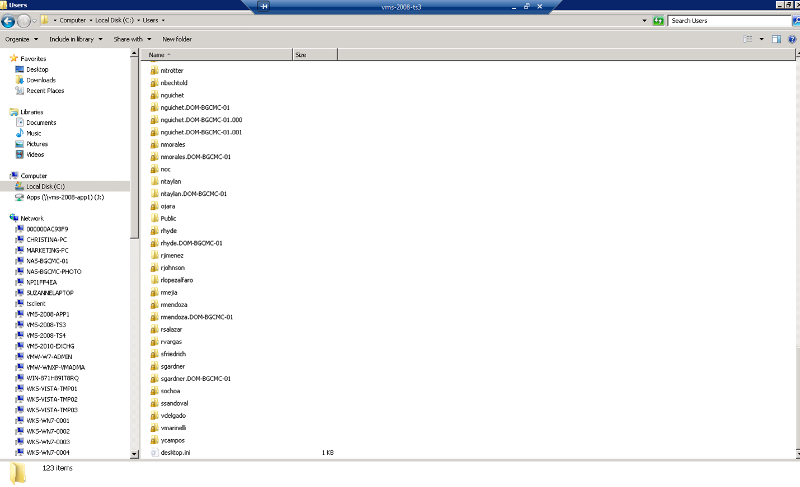 OR
VMS-2008-TS4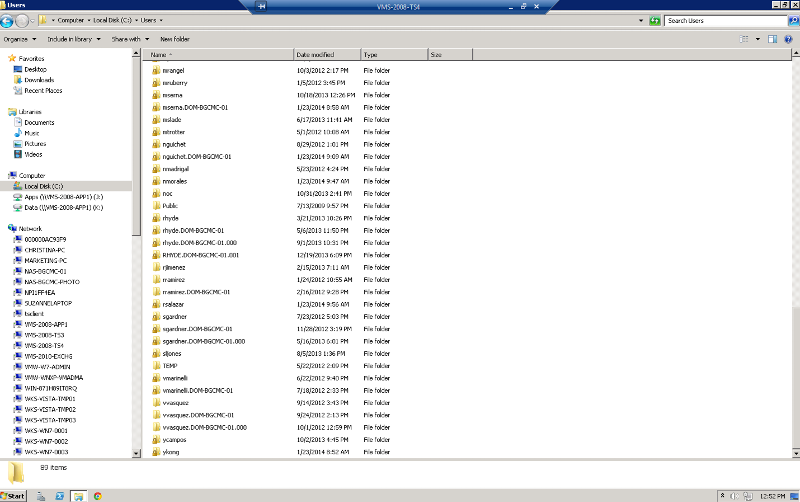 Am I looking at the wrong place for the roaming profiles or am I just not getting it. In my previous life as a Network Administrator, we didn't use terminal servers. We simply joined the pc to the domain and I worked with organizational units and groups to provide my users with the resources they needed. This watered down version of Citrix (terminal Server) is just giving me a headache as I am not as familiar with it as I should be. Please push me I the right direction.