I'm using UltraEdit 19.10 on Win7 pro. I'm having troubles getting the "word wrap" configuration to behave properly. I'm not sure what I'm doing wrong.
As you can see from the image below, I have "wrap after column #" set to 100. You can also see behind the config dialog window that my text is not wrapping at column 100.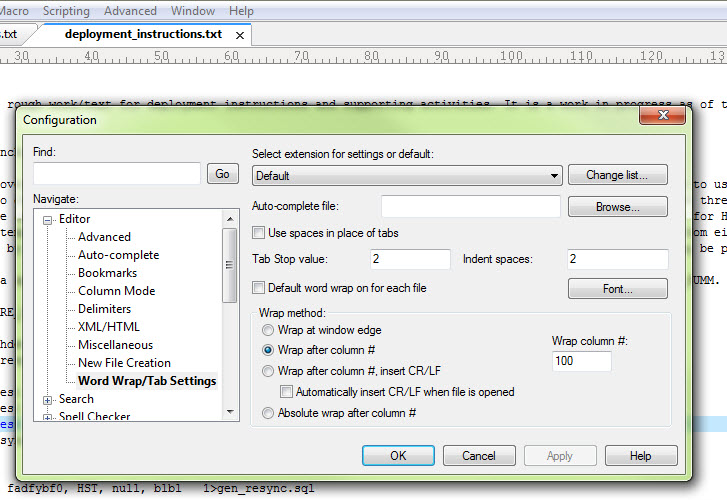 I've also tried "wrap at window edge" too, but it doesn't seem to work. I posted this issue on the IDM forums where it sat for a day or two, then the moderator must have deleted it, because it's no longer there.
Any suggestions would be greatly appreciated.
Regards,
Scott.