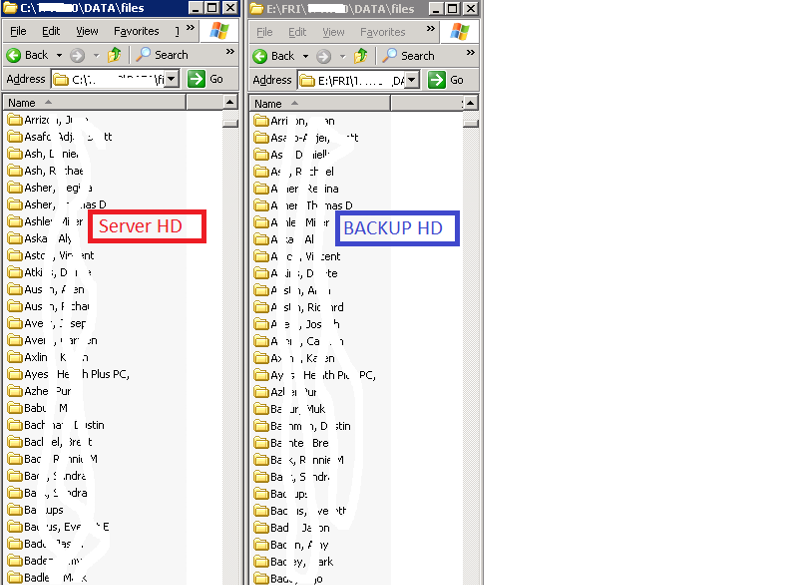 Hi,
I have a file server (Windows 2003) with large amount of folders and files. Recently a lot of files got infected with virus; therefore became unusable. So I need to restore them from the external USB backup drive. There are a couple of thousands folders (alphabetically from A to Z) and virus infected every single file in the very first folder ('Arriz...') to middle of alphabet 'C'.
As seen in the screenshot, C drive is in File Server and E drive is external USB drive. I like to be able to copy every single folder beginning with letter 'A' (excluding every other folder beginning with letter 'B' thru 'Z') to the server. Also I like to be able to use the wild card like "Ch**" because I like to copy only the folders beginning with "Ch" and nothing else.
Is it possible to do that? Here is my pseudo xcopy command:
xcopy E:\Data\ASH*.* C:\Data /c /s /y
Can you help?