I have a page that will have (among other things) a container div that contains a group of 4 images (floating left), with text that can wrap around the images.
I have 4 images, and I am pretty sure I want each image and wrapping text in its own div, because I don't want the text associated with one image to continue wrapping around the next image.
Twitter-Bootstrap responsive.
In other words, I want each image and associated text to be in its own independent world.
Attached is a mockup of what I want it to look like, with one container div wrapping around the whole thing.
I think my ugly mockup pretty much explains what I want to do.
And I am looking to your expert suggestions on the best way to do this.
Thanks
Rowby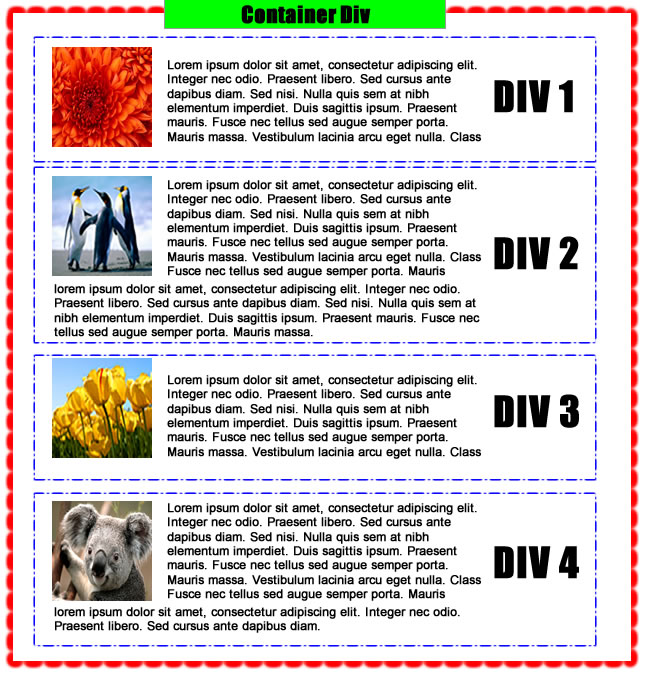 The red "dash" around the outside is not supposed to be a graphic. It's just supposed to be a div -- but my graphic editing program made it look like a graphic.