I setup a Site-to-Site VPN using two SonicWall TZ 105. I can ping through each router from either side. The problem comes on the remote side when I try to logon a new user and log them onto a system that they never used, I get an error stating "no logon servers available to service the logon request". If a Domain user already exists on the system I can log that person on but the mapped drives will not connect. If I try to connect to the server using UNC \\ServerName I get a window asking me to enter a network password and a warning "The system detected a possible attempt to compromise security. Please ensure that you can contact the server that authenticated you."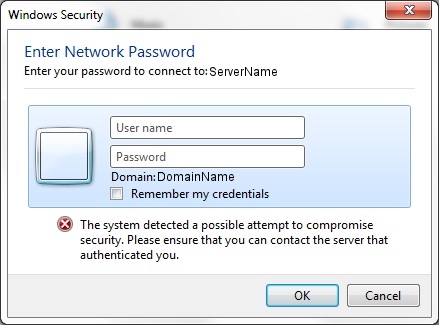 If I use the IP of the server \\192.168.1.2 then a list of mapped drives appear and you can browse them.
I have enabled NetBIOS over VPN in both routers and NetBIOS over TCP/IP on the server and the workstation, but the results are the same.