We have a single Windows 2012 running exchange with around 20 users.
We also have around 8 remote works who require access to email.
In the past I have configured outlook for remote users by modifying the Outlook connection settings, as follows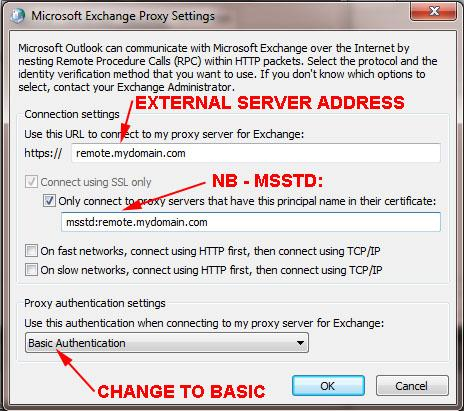 As I said that was using SBS2011,
My question is, will this work in the same way with Server 2012 Standard and Exchange? Are there any limitations as to how many users could connect at the same time??
This client does have another office, but if the 8 users can connect in this way, is there any point in having to install another exchange server at the other location? Are there any practical problems that using this method would create?
Not used 2012 server before, so thought I would do the research first.
Any help would be appreciated.
Many thanks