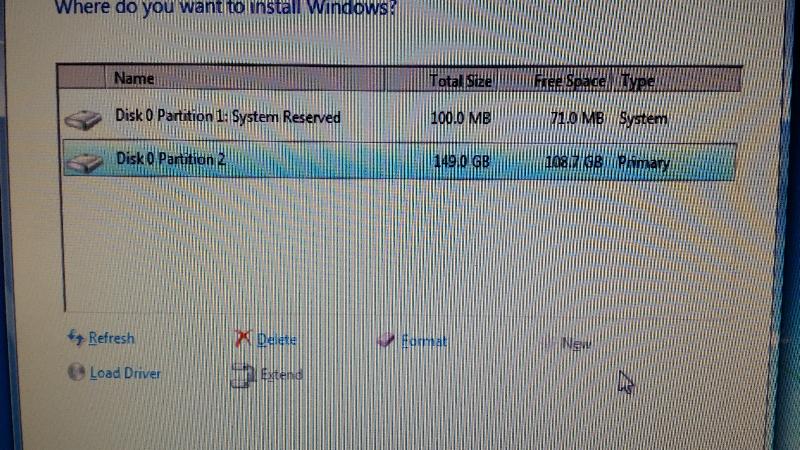 Hi,
I have a PC with Windows 7 32bit OS that fails to boot. According to the user, the computer was frozen and he could not shut it down or restart, so he turned the switch (on the power supply unit) to '0'. Since then it fails to boot no matter what he and I have tried - ranging from SAFE mode, automatic Repair (which results in "No OS" after passing all the hardware component tests), to Last Good Known.
I could reload the OS from the scratch, but I thought I could learn to repair for future occasions. Besides I have MS office already loaded, so it would be nice if I could load new OS while keeping Apps installed already.
Is that possible? If so, what do I need to do?
When I put my Win7 CD (that came with the computer), it just takes me to the install screen where it shows two partitions (please see the screenshot above). I am afraid that if I choose Disk 0 Partition 2 (149GB), it will erase current OS.
Thanks in advance.