Hi all,
We're trying to fix an ongoing issue with a small network. The server is Server 2008 R2 - it's a single server setup and its the DC (GC) and running AD, DNS, etc.
I suspect that the DNS issues might be the root cause. Right now if we go in to DNS and click on the domain zone file we get the error below:
The DNS server encountered a problem while attempting to load the zone. The zone data may not be available in Active Directory, or the zone data is corrupt.

Correct the problem then either press F5, or on the Action menu, click Refresh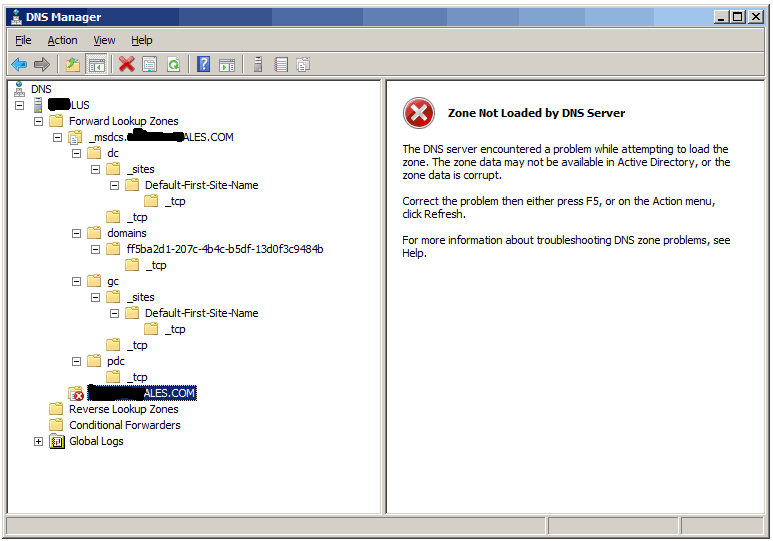 Obviously we've tried refreshing, restarting, etc. but no luck. Active Directory seems to be working fine and the network is full operational despite these problem but we know it's only a matter of time.
Any ideas would be much appreciated.
Thanks
Bob