Good after noon experts,
One of my users ( the only user actually , the others are using RDP) is having an issue setting out of office messages. This is the error she gets: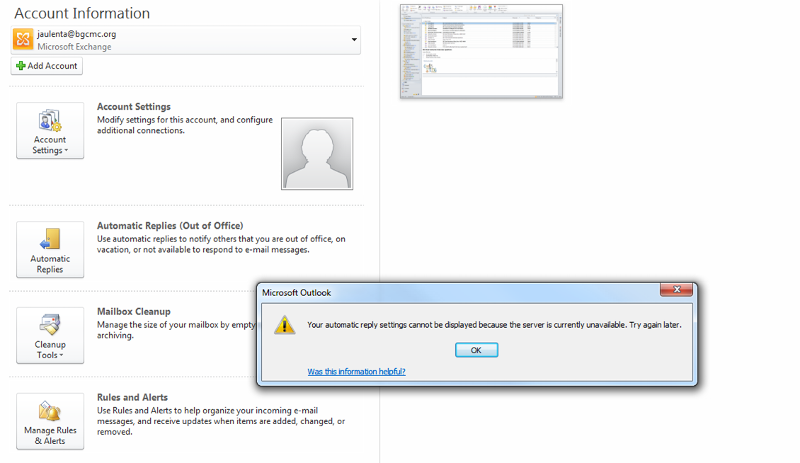 It is also not letting her see other people calendars that have given her delegate access. I thought I should add this issue in for completeness. If you want me to make a new ticket for this I will, but I think they are related in some way.
I have scanned the internet and found the following possible solutions , but none of them have worked or I don't understand where to do to perform what the possible solutions tell me to do:
fix1.pdf
fix2.pdf
fix3.pdf
fix4.pdf
Experts,
Please direct me in the right direction. If one of these fixes is the solution , then tell me where to go to fix it or input your own possible solutions.
By the way , I have already run a repair on Office 2010 and their is a version of office 2003 still on the users machine. Could this be the issue? I await your sage adive
regards,
Regis Hyde
------------------------
Deleted by eenookami, 500 points refunded - Thu Feb 27 2014 22:09:29 GMT+1030 (CST)