-Have a 2TB Seagate external USB drive (NTFS) connected to a Windows 7 workstation on a University network.
-Shared out a folder (and set permissions) off Seagate USB few weeks ago and it worked great for a week (even a Mac could see share no problem).
Today I came in and everyone (even me) is getting the following error:

What I tried:
-I checked the permissions and everything is perfect.
-I even tried sharing to "Everyone" and still nothing.
One thing I noticed is that the share keeps setting itself to "Read Only":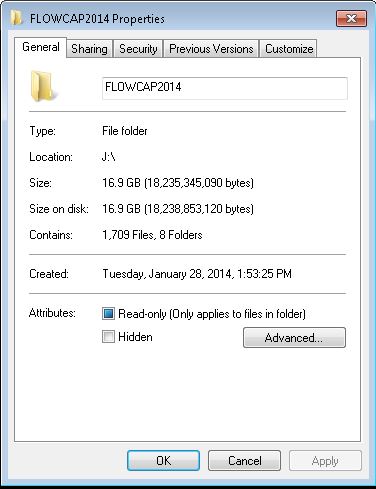 It does allow me to uncheck the "Read Only" box (it even shows a progress bar as it does the changes), but when I close and reopen the properties the "Read Only" checkbox is back on instantly!!! What the heck???
I also tried to share a folder from the C: drive on the workstation and that worked fine.
Only when I try to share from the USB drive is the problem showing.
What is going on here?
Why did it work for a while then stop?
Do I need to reformat the drive from NTFS to FAT32?