How can I modify the right click menu in Access 2010?
In my application I've hidden the menu, ribbon and navigation window using the following code
DoCmd.NavigateTo "acNavigationCategoryObjec
tType"
DoCmd.RunCommand acCmdWindowHide
DoCmd.ShowToolbar "Ribbon", acToolbarNo
and know that I could disable the entire right click menu by unchecking the "allow default shortcut menu" option.
But, in some circumstances I would like to allow the user to access several of the options on the short menu but not all of them.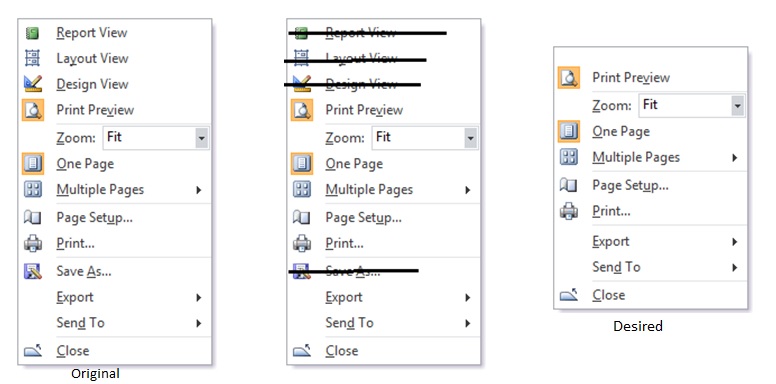 For example when a report has been displayed in print preview if would be nice if they could right click and choose Print rather having to return to the form and click the print button. Also the Print option on the short menu provides the print dialog allowing them to choose a printer other than the default.
I'm not set on removing them as illustrated if they can be disabled that works just as well.