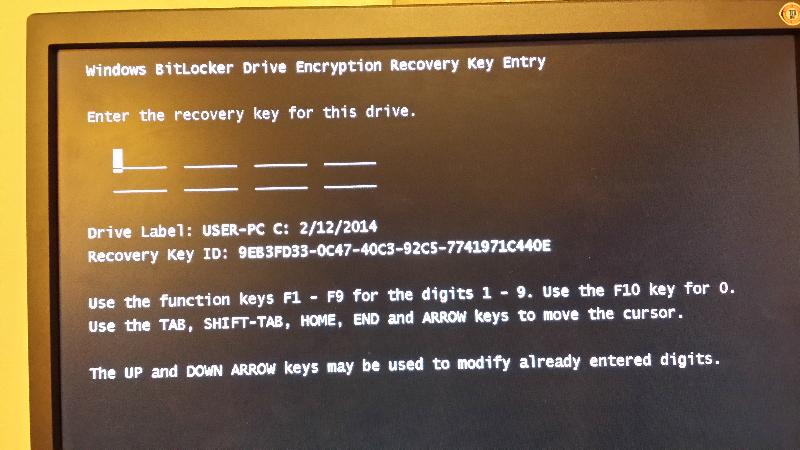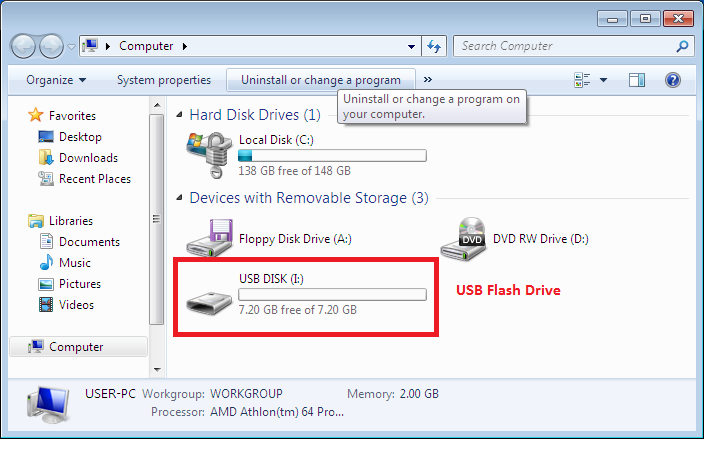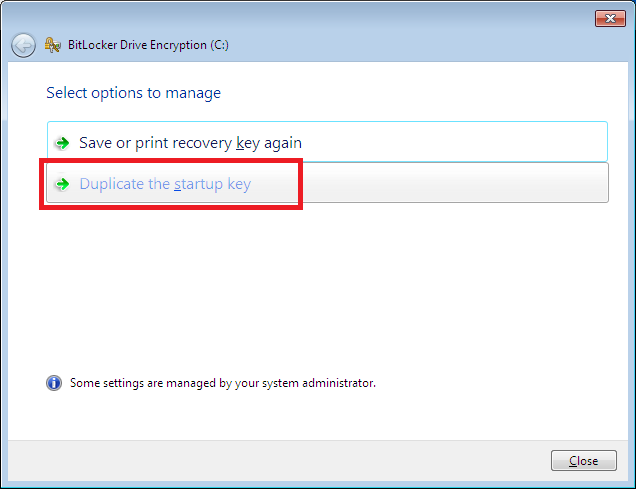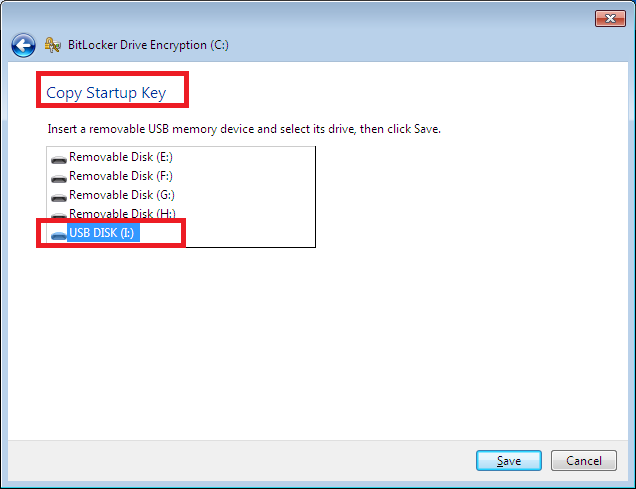 Hi,
I just enabled the bitlocker on this PC. I saved "Start Up" key in the 8GB USB flash drive (driver letter I: ) because E/F/G/H are occupied by memory cards (on the front of the computer).
After completing encrypting the HD, I restared it and it asked for "Bitlocker Drive Encryption Recovery Key". I entered 48 digit code and it booted to OS. But I saved the Start Up key onto USB drive, but it keeps asking to enter the 48 digit code whenever I reboot the PC.
I even tried to "Duplicate the startup key" onto I drive (as seen above), but it still prompts for 48 digit key at reboot.
What went wrong?
Thanks.