This client issue is driving me CRAZY!!
Client has a XenApp 6 system.
We are setting up a new OU for a particular project. Users in this OU have all been created and configured to use a Published App (the published app is working fine).
As part of this project each user will be able to access the following network drives:
H: - This is their personal drive, accessible only to them
S: - This is a Shared Area accessible to all members of the project
Both are mapped using Drive Maps:

Now, the shares are setup and the correct share permissions are in place. The NTFS permissions are in place. To prove this I can log on as the user 'Mary', click into either of the drives, right click in the right window and select 'Properties' and I can see this: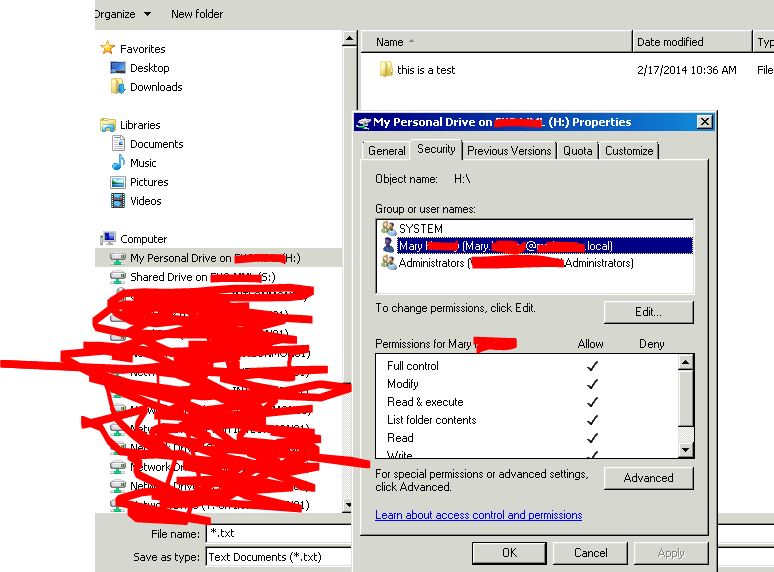 But then If I try to save into that folder: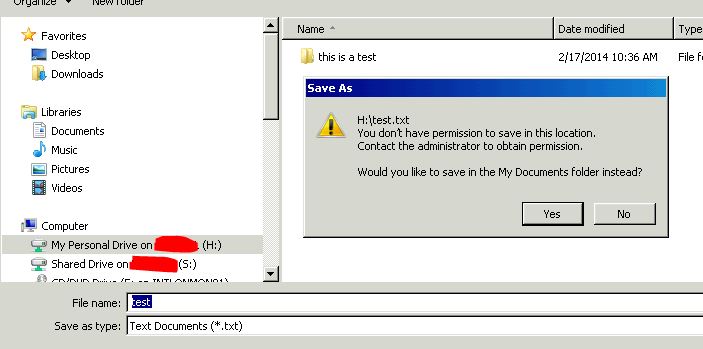 Sam error if I try the Shared Drive 'S', user cannt save there.
Very frustrating.
Any ideas?
Thanks
Mark