I have a Veeam Backup job set up for a Virtual Microsoft Server 2008 R2 running Exchange 2007. This job has been running fine since it was set up half a year ago.
Recently we ran into some issues with this specific backup job, where it does not want to complete.
It gets stuck on 99% with the last job as "Removing VM snapshot". See screenshot: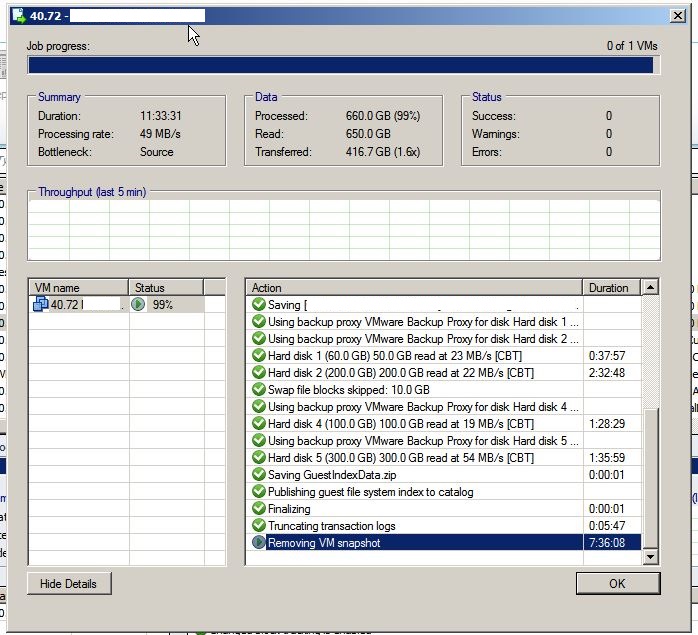 This has been running for the past 7 and a half hours. Any ideas or suggestions?
Thanks,
HS
Veeam-Backup-Job.JPG