The end goal is to build an Ubuntu 13.10 Compute unit for CUDA 5.5 using the nVidia Tesla K40.
Hardware:-
ASUS P9X79 Motherboard
64GB RAM (8 x 8GB Kingston Hyper Beast KHX24C11T3K2/16X)
Intel I7 4960X CPU
EVGA nVidia GT610 GPU
nVidia K40 Tesla
1 x OWC Mercury Accelsior 1TB PCI-e SSD
2 x SanDisk Ultra Plus SSD 256GB (SDSSDHP256G)
(RAID1 attached to motherboard in IRST mode, because we have found that RST does not function at all correctly!)
All firmwares have been updated, and this rig above was soak tested for 72 hours, with Windows 7 with no issues. (including running SETI on the K40!).
The configuration required is to use the two SanDisk SSDs in RAID1 for the OS, and use the 1TB PCI-e card (this can only fit in one slot!) for data.
BIOS set to defaults, except SATA changed to RAID1, and IRST mode, because not compatible with Ubuntu.
Install performed from USB pen and CDROM using Ubuntu 13.10 Desktop.
PC is connected to internet, tried selecting Download Updates whilst installing and install third party software.
Disks have been erased and wiped using DBAN.
Selecting Erase Disk and Install Ubuntu continues, recognizes the SATA RAID, continuing to the Time Zone (location) selection...
it fails with Error ??? ???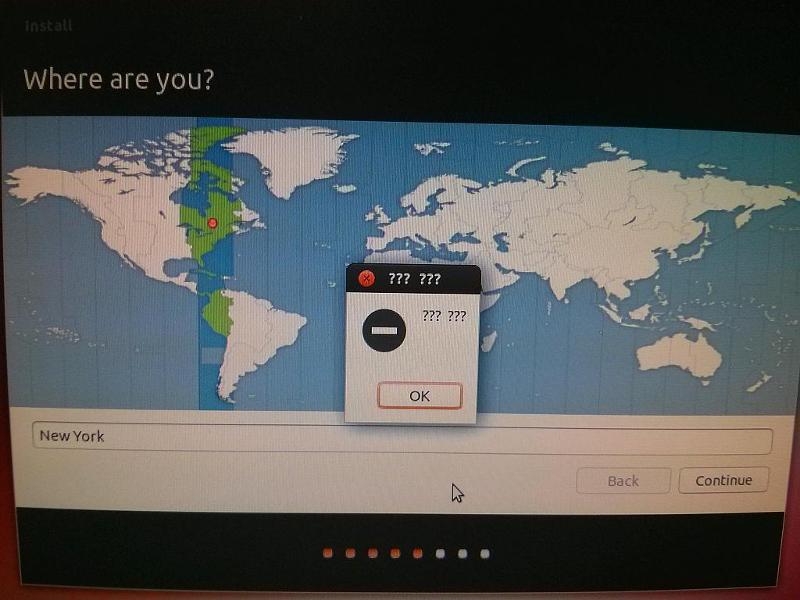 I have read this could be, you need to create manual partition tables, but this has worked, on this machine, but we had another issue! (later!).
So why the errror?
Later we've had issues, hence trying to re-install, that the RAID1 configuration on the motherboard reset, resulting in OS lost! (requring re-install!)
(and we have two machines identical, and they behave the same, other than, if we remove ALL SSDs in RAID1, the ??? ??? goes away, e.g. install on 1TB PCI-e card.
This error does not occur with 12.04 LTS, the installation completes successfully, but the installation does NOT Boot!
Comments, welcome, and points for a fix!