I am running SQL Server 2008R2 on a virtual Windows Server 2008R2, hosted on a VMware host running ESX 4.0. The problem I am having is one of slow responsiveness on the server. The server was originally configured with 8GB of memory and the SQL server was set at a maximum memory of 3GB.
When checking the memory usage on the Performance tab in Task Manager, I found that 98% of available physical memory was being used. On the Resource Monitor I found that sqlservr.exe was utilizing the most with Working memory of 1.2GB. This has resulted in slow response time to the users connecting to the SQL database, ase well as slow response when logged onto the server itself.
I decided to bump the physical memory on the VM to 16GB and reset the SQL memory to 4GB.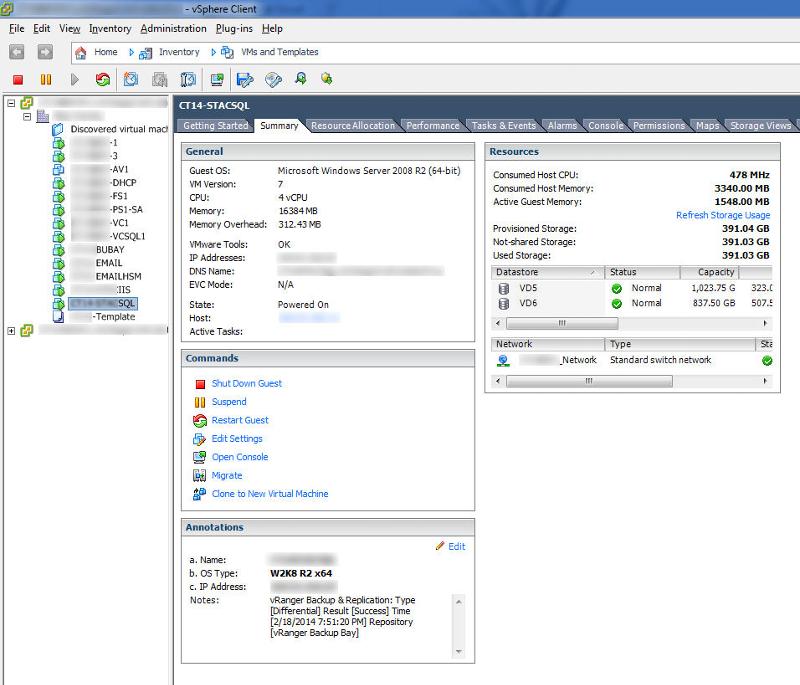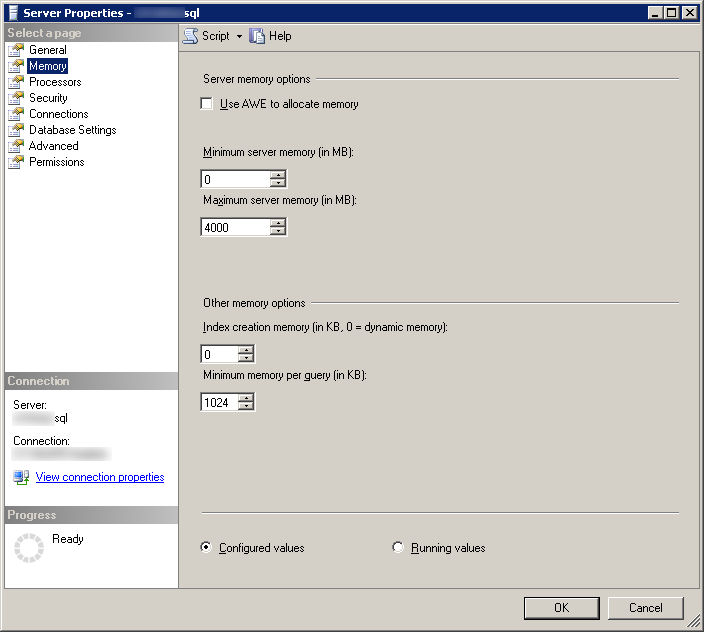 Our current situation is that even with these changes, memory is now maxed out again around 98-99% utilized.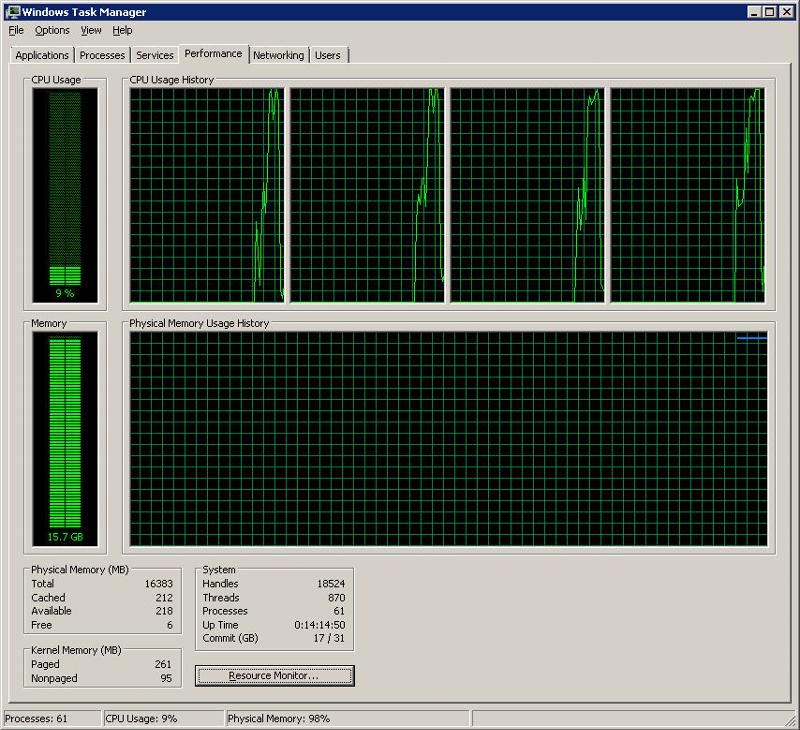 The SQL server appears to be using the bulk of the memory, but adding up all the running processes only nets me about 6GB in use. I've no idea what is using the remaining 10GB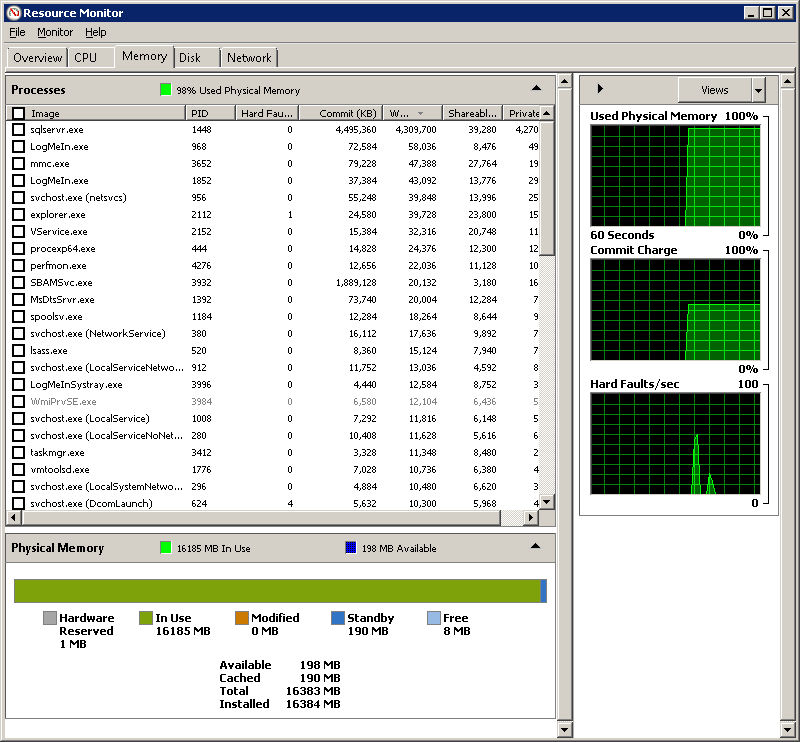 Any thoughts on how I can improve performance or decrease the amount of memory that is being used?