Good Afternoon,
We are using Exchange 2010 version 14.03.0123.003.
I am trying to set up the below transport rule within exchange but am unable to complete it as I am not able to figure out what exception to choose as I can't find it.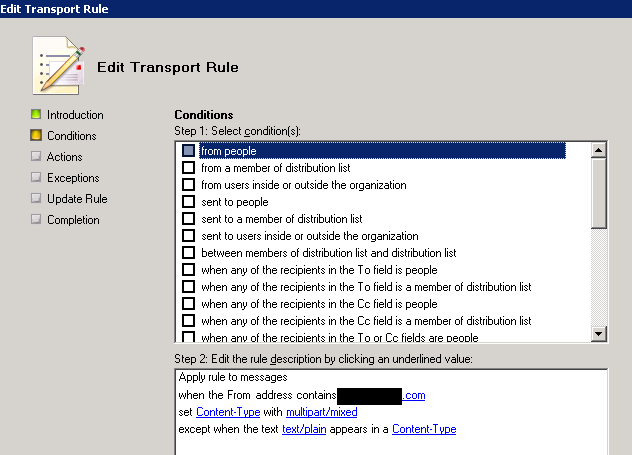 This screen was obtain from the senior admins desk which he printed out and had on his desk. We can't asked him what he chose as he died 3 days ago.
Is someone able to tell us how our senior admin got the rule to look like below?
Specifically the exception part (the last line).