I have a problem. I have installed a File Server Resource Manager to block MP3 in my fileserver.
When I go to create a template or un file screen appears this error.

and in the Event viewer appears 2 errors.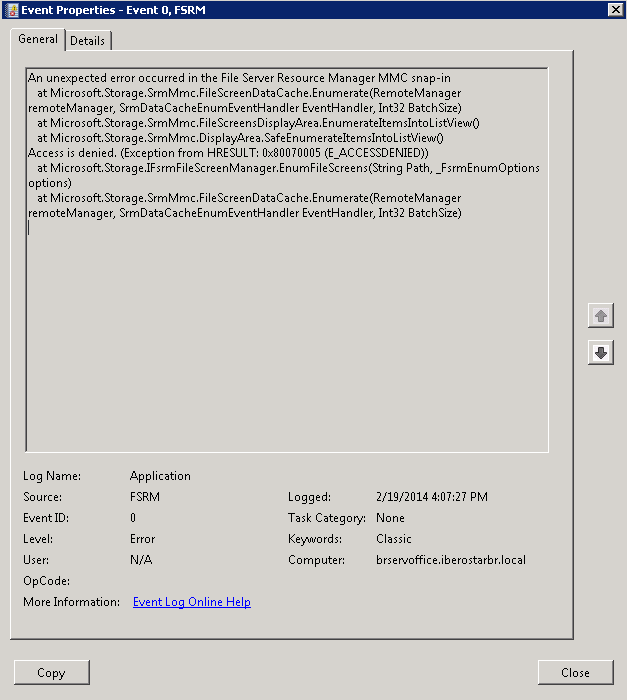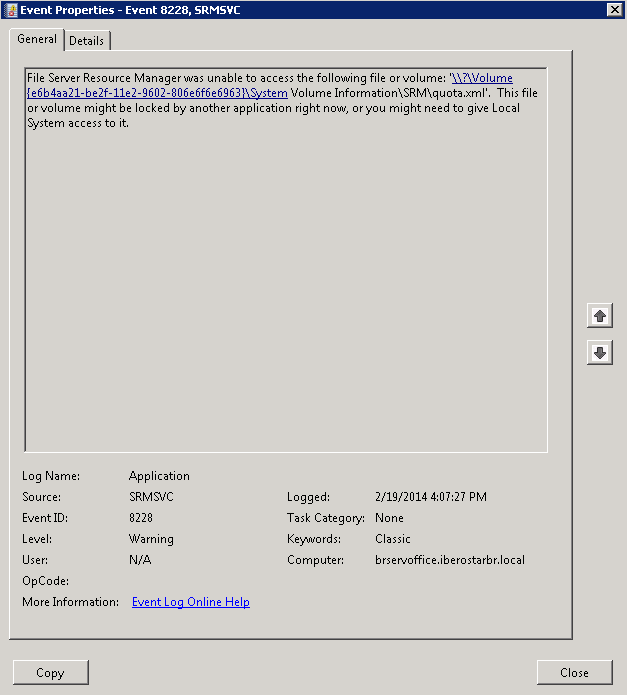 I cant access to the folder SYSTEM VOLUMEN INFORMATION and I think that this is the problem...but a dont know how solve it.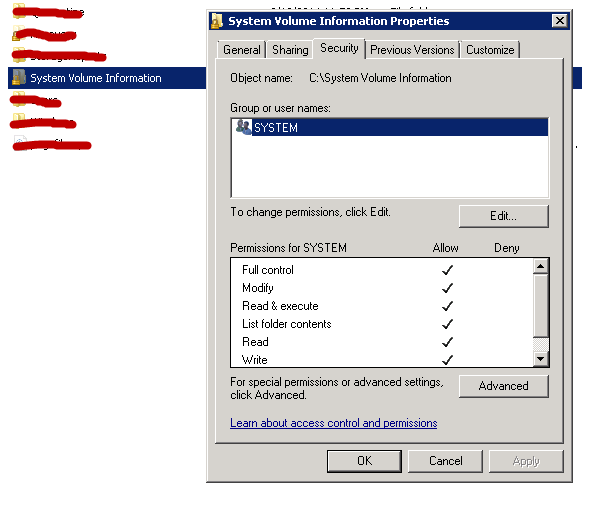 Regards.
Thank you.