Using WSUS 3.0 SP2 on Win2k8r2 server by group policy. I have two win7 clients that appear to be connecting successfully. The WindowsUpdate logs are not generating any errors. I can push out new updates to the clients. I'm able to see my two clients on the WSUS server however there is still a yellow exclamation mark next to each of the pc's and 'Change Membership' is greyed out.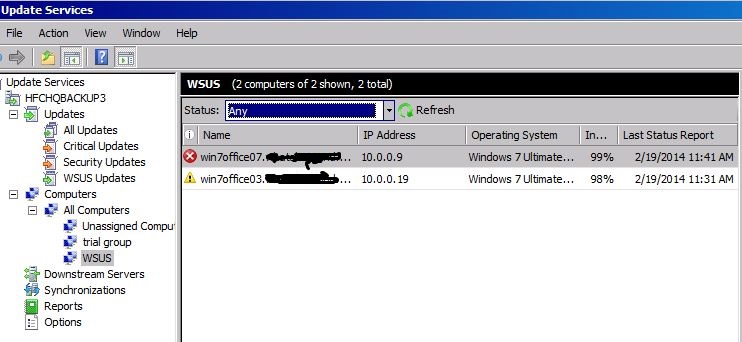 I'm using a server specifically for WSUS/IIS. So I've used port 80. I've configured the 'Specify intranet Microsoft update service location' on the client and the DC to be
http://hfchqbackup3
Any ideas why I'm getting the yellow exclamation mark?