Good afternoon experts,
I have recently taken over a small Active Directory network and I am at a lost as to how to show the security tab of a specific user. Here is an example user: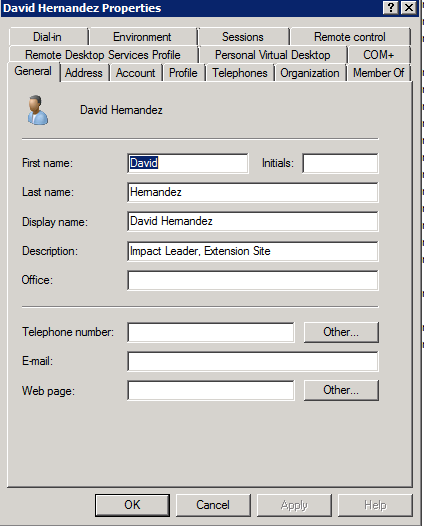 I used to know AD like the back of my hand , but I am a little rusty. It's probably something simple , but its worth it to me. How do I expose the security tab?
Thanks in advance.