Another DPM 2010 question!
I'm trying to understand the DPM 2010 configuration that we use in our company. Nobody does at the moment, and it's not running ok, so i want to understand it and configure it the way it should be.
The storage pool configured on the DPM server contains 3 disks, as shown in the picture;

When i take a look at disk management, i see this;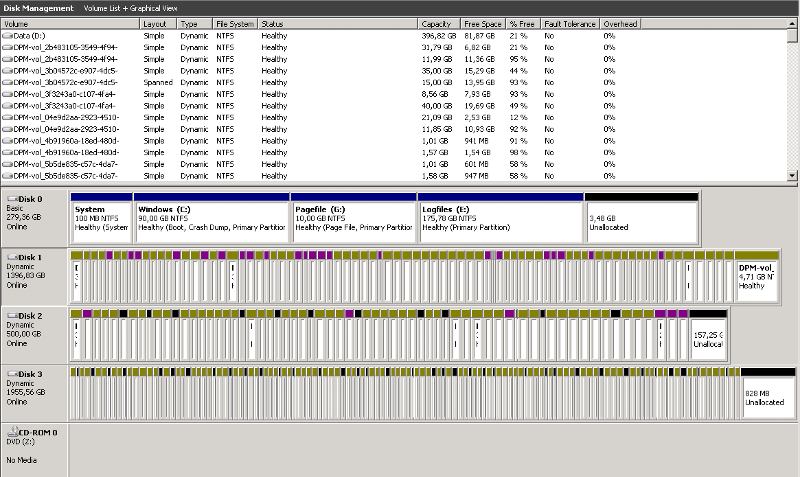 Can someone explain this configuration for me?
Are all the volumes on the disks, volumes for all the protected servers?
We have a SAN connected to the network. Are the disks something like storage on the SAN?
Do i need more then one disk in the storage pool, or could i use only 1 larger disk?