I created a Home folder for users on a drive on the server.
When the users log in they can see a new mapped drive and they have full access to it.
I then did folder redirect (desktop, document and picture) folder to the root of the home folder.
All works correctly, except when as an administrator or domain administrator I try to open any of the redirected folder. Say I don't have access. I looked at the security and sure enough, admins and domain admins have full rights. I can get into the root folder (Home) but can't get into the re-directed folder even with full permissions.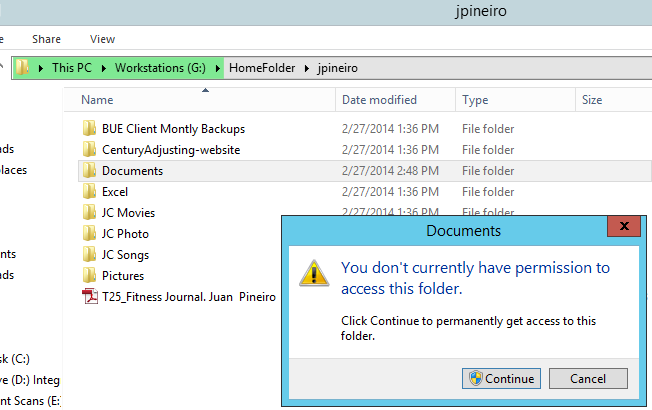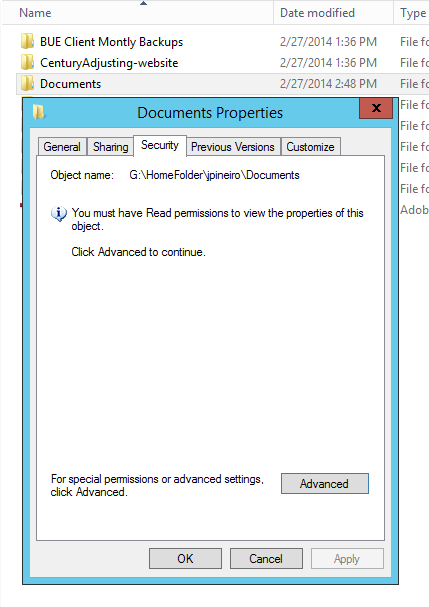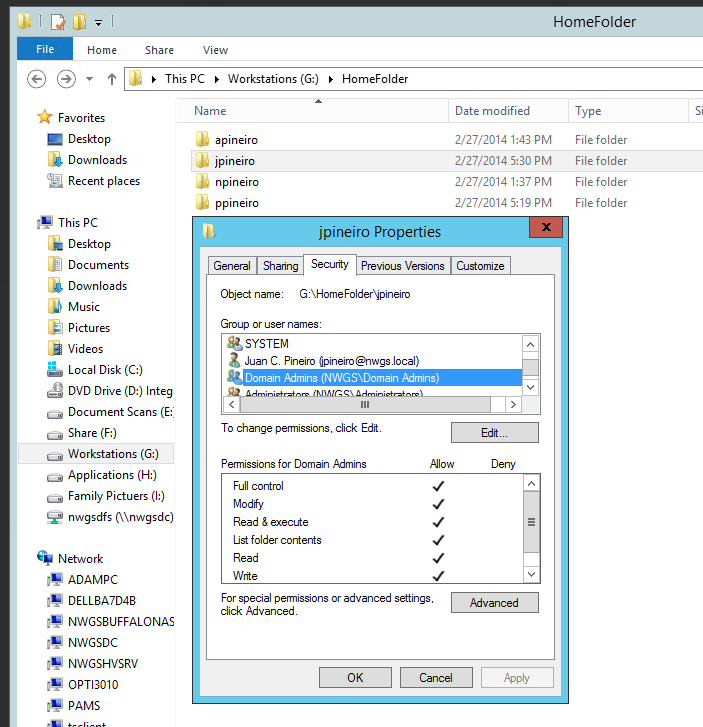 Feel like I'm missing something very simple, but I can't see what it is...