I have three macro buttons which switch layer views on my one page Visio diagram.
However, I keep getting the following message: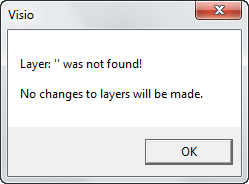 I have also attached the actual Visio file. Please tell me what's wrong with my macro.
I have constants declared but they do not seem to be picked up by the command button event procedures.
macro-problem.vsdm