Ok, I am not sure if I worded the title correctly. I have looked at numerous examples on here and on SO, but nothing seems to work as they all have 'Where' clauses that I can't get to work.
I have a table that has a date/time column. I want to get the earliest time for each distinct item in another column. Here, take a look at my data.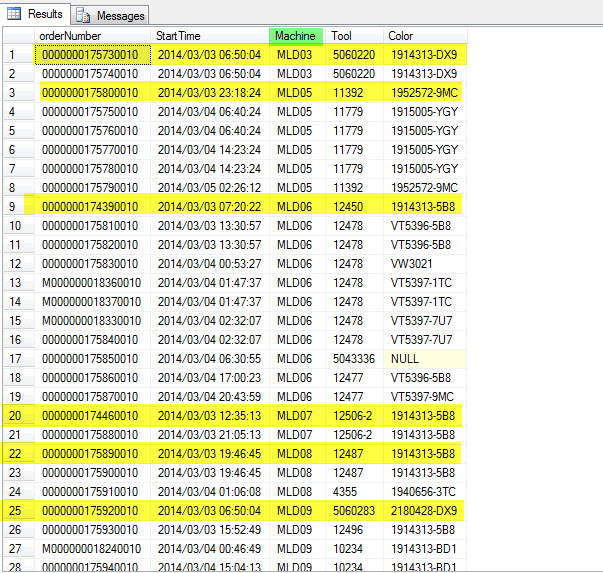 'Machine' is my distinct column. You can see the highlighted records that I want it to return. I want to get the orderNumber, Tool, and Color for each of the earliest dates. I have tried numerous things, but nothing seems to really work. Thank you for any help you can give me on this - it has been driving me crazy for days.