So the problem is like this. My project was in VS 2012
I installed to VS2013 and opened the project.
Any form which had ImageList inside it, the designer will no longer open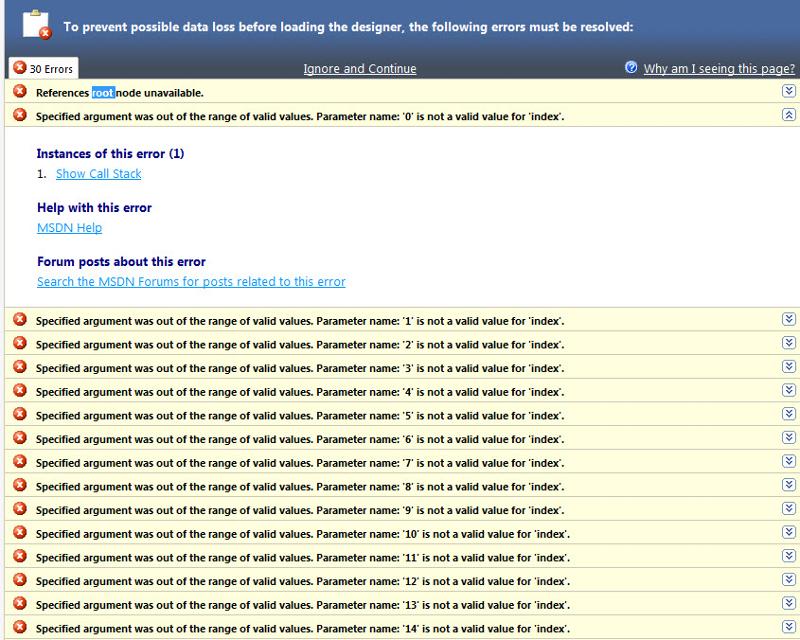 If i click the error it takes me to lines witgh imagelist

the errors are refferences root unavailable or index not found (for image list)

this all worker prior to 2013, and running the programalso works, but editing the forms in design mode does not work.
Please help