Hi Experts,
as I know how to calculate compounded interest on investment & get portfolio value in excel .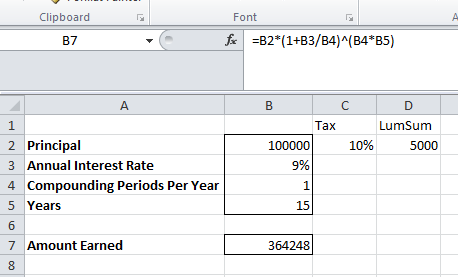 But is there any way to deduct Tax percentage on interest earn every year & deduct some lump sum amount from interest every year.
There will be two situation - Deduct lump sum amount & then calculate tax % every year
& tax % & then deduct lump sum amount.
Thanks