Hello Experts,
I see that my db components are not in valid status .
Here is the screen shot :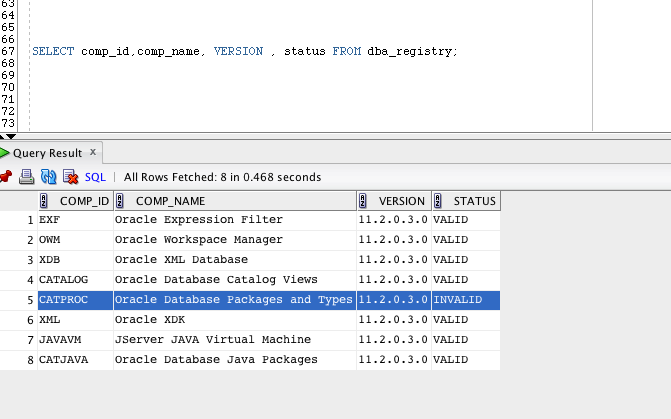 Wanted to know what are the DB packages that went invalid during the installation.
To make this valid , we can run "ORACLE_HOME/rdbms/admin/c
atproc.sql
" script , but wanted to know the cause of this status and what are the exact packages that got invalid.
Thanks,
Sloba