In crystal reports 2011 I need to display data horizontally with the  row titles on the left.
I can display the data horizontality by using the Section Expert for the detailed section and selecting Format with "Multiple Columns", then in the layout the size and direction are specified.
The problem is how to display the title on the left and have the data aligned correctly.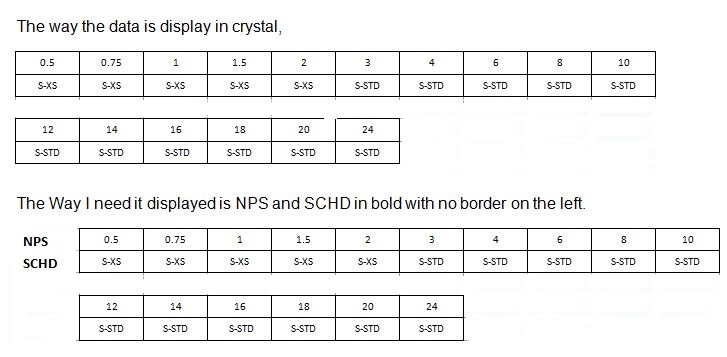 SEE the enclosed word document for the data,examples, screen shots.
--------------------------
----------
----------
----------
----------
----------
----------
----------
-------
Crystal-horizontal.doc
--------------------------
----------
----------
----------
----------
----------
----------
----------
--------
Thank You
Paul