Hello, I'm having a small problem, and I can't seem to find an answer for it:
I was trying to do an Item Level Targeting GPP, and I found that that Windows 8, and Windows Server 2012 do not show up as Operating System Targets in the GPP Item Level Targeting.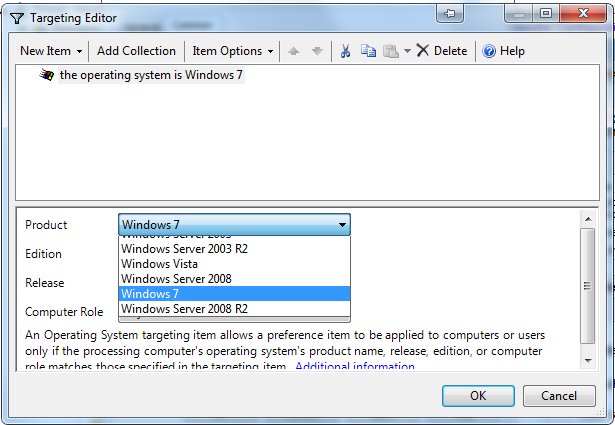 I'm wondering if there is a trick to get those to show up?
I checked all the ADMX, and as far as I can tell they're all the latest.
Any guidance would be greatly appreciated.
For the record, my AD is 2003 R2 Native, and am running RSAT from a Windows 7 workstation.
Thanks,