http://www.seo-theory.com/2012/05/02/are-subdomains-bad-for-seo/
In the above web page, when opened to full screen you see side bars on the left and right.

Shrink the page and the image on the left is hidden. (That part I get.)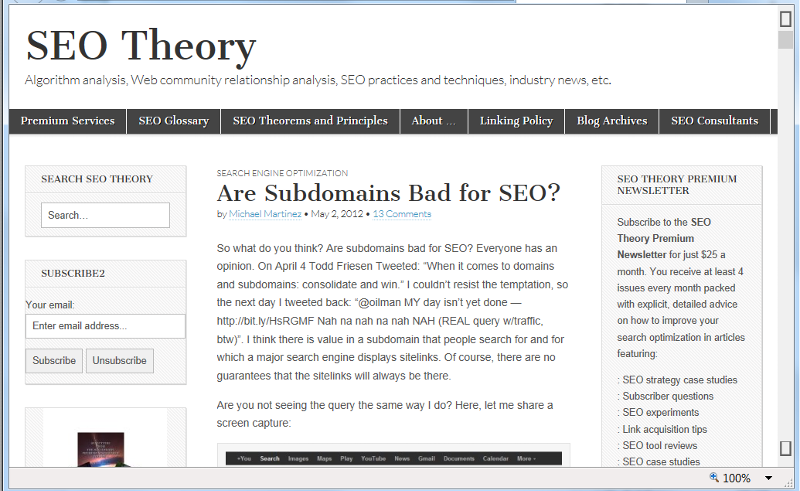 But the weird thing is, shrinking it even more, both the left and right side bars disappear. How do I do that?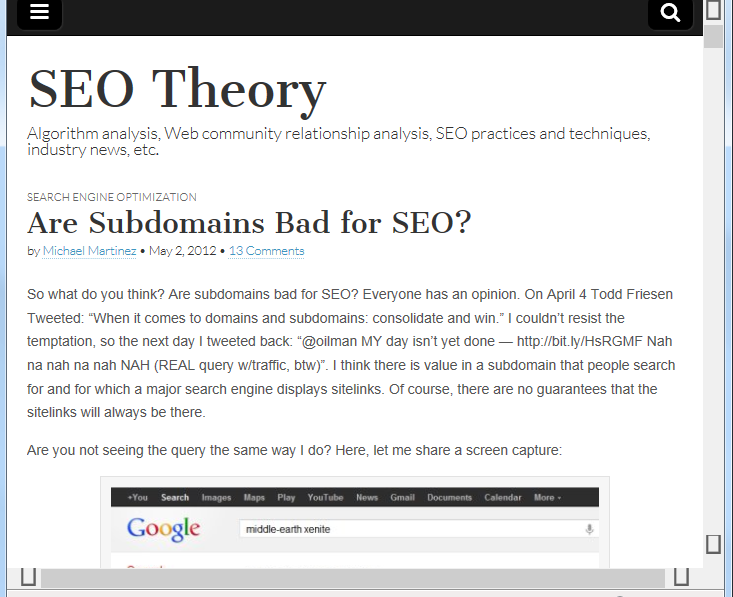 thanks!