I have a SSRS report which was working well but is now only displaying one record.
It was grouping by status type and displaying some totals for each type. Now it only displays the first records and while that data appears correct I need the rest.
There are a number of columns which have been formatted and parameters set on the report which is why I don't create a new one.
Here is a shot of the report in design: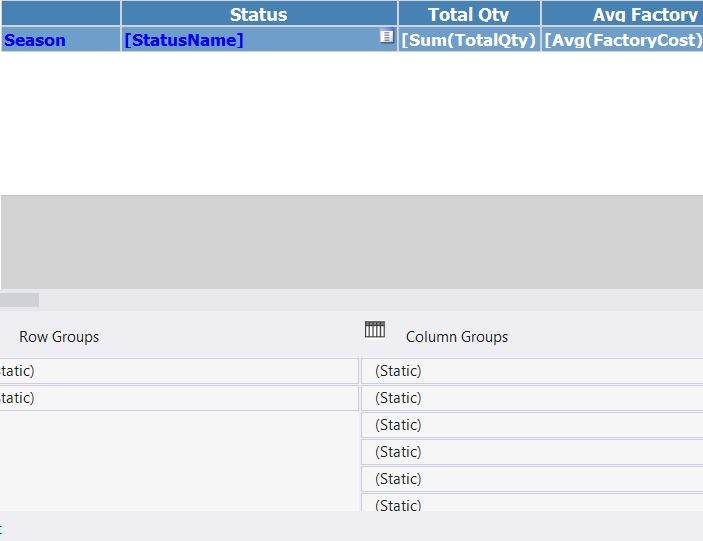 And here is a snip of some of the totalled columns: