Hi,
I'm trying to set up a VPN connection into our office on a home worker's laptop, something I've done hundreds of times.
When I select 'Set up a new connection or network' from with the Network and Sharing Center and then select 'Connect to a Workplace' and click 'Next'...nothing happens. It stays on the same screen, if I click next 2 more times the connection window just goes blank and I have to CTRL,ALT,DEL out of it.
Any ideas?
He's running Windows 7 Ultimate and I've attached an image of what happens.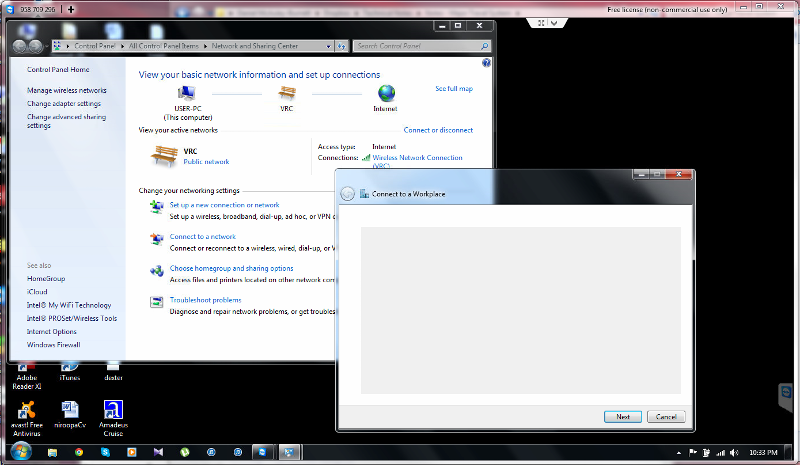 Thank you.