Hi all,
I have a File Server with the existing HD's configures:
HD1: 60GB
HD2: 20GB
HD3: 650GB
Total :730GB
I plan to shrink HD3 to 250GB which will give me a new total of 330GB.
My question is, when I run through the VMware Converter Standalone Process and I get to the step where I select the 'destination location'. Obviously I need to select a datastore that can fit the destination VM.
My concern is that it shows the source disk size (730GB) (see image below), and that for some reason as part of the conversion process the destination datastore needs the storage of the full 730GB as opposed to 'new' vm size of 330GB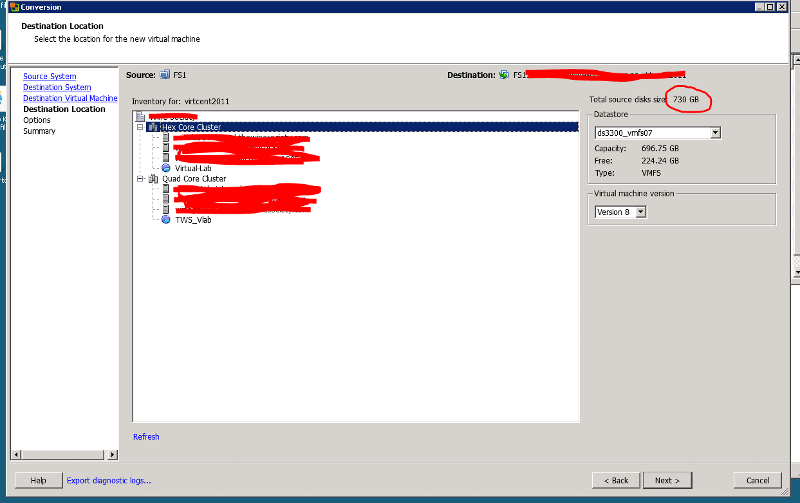 Can someone confirm?
Thanks