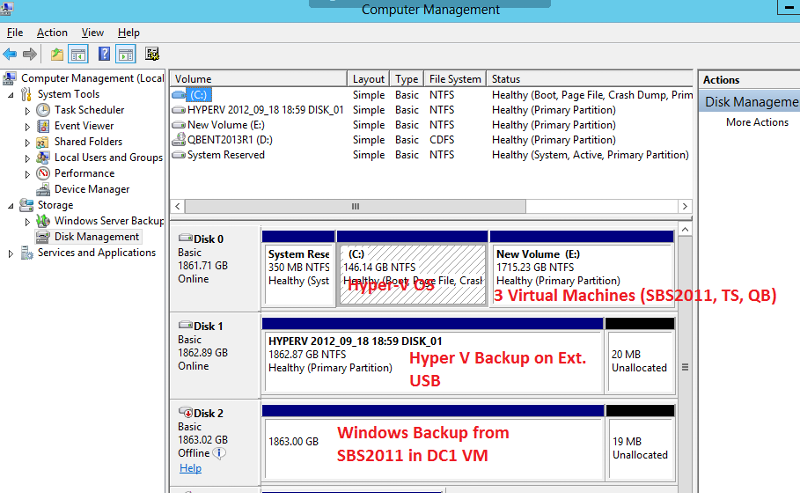 Hi,
I have a SBS2011 server that has three partitions (on 1.8TB in Disk space on RAID 10) and have been doing Windows Server Backup. I decided to test "Restore", so I set up a computer with a 4TB HD (RAID 0) on the same RAID controller.
When restore was completed, I only saw C drive and F drive. I ran Compmgmt.msc and saw about 1.5GB of partition not defined. So I created a volume and it assigned E drive.
I ran Windows Server Backup from Restored SBS2011 and restored all the data files into E drive successfully. Next I wanted to check to see if the active directory information is there, When I ran SBS console and clicked the User tab and I get an error - "The specified domain either does not exist or could not be contacted". When I click that message away, then I get another one - "Server not operational".
When I clicked the GROUP tab, I can see all the groups that I have created.
When I checked Printers folder, I see all the printers that I have created.
By the way I did NOT connect this test/restored server to the network as I was afraid of "conflict" with current production server.
I am curious (1) why the restore program failed to restore E drive during first restore attempt. (2) Why user names are not accessible while group names are there.