Hello!
I have troubles installing Microsoft System Center 2012R2 Data Protection Manager.
1) I have successfully installed SQL 2012 SP1 on a new physical server with clean installation of Microsoft Windows Server 2012 Standard.
2) I have set up the serivce accounts for SQL Server, SQL Server Agent, SQL Server Reporting Services...as recommended
3) I have successfully set up the Reporting Services (I can connect to the URL, connect with report builder etc.)
4) When I start the DPM setup (mounted ISO or files extracted - I get the same result in the end), the prerequisite check states "This computer meets the software and hardware requirements for DPM". Great!
5) I insert the key, select the installation folder etc.
6) The installation starts and then ERRROR!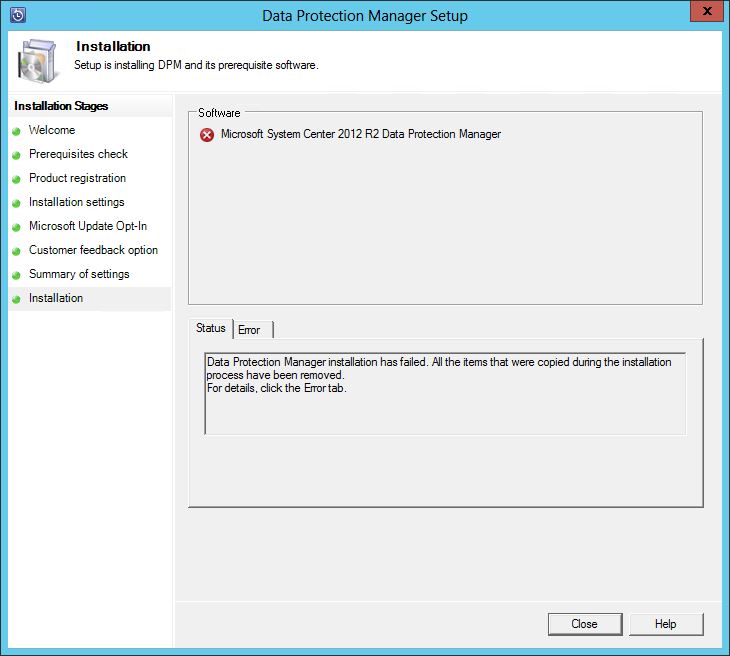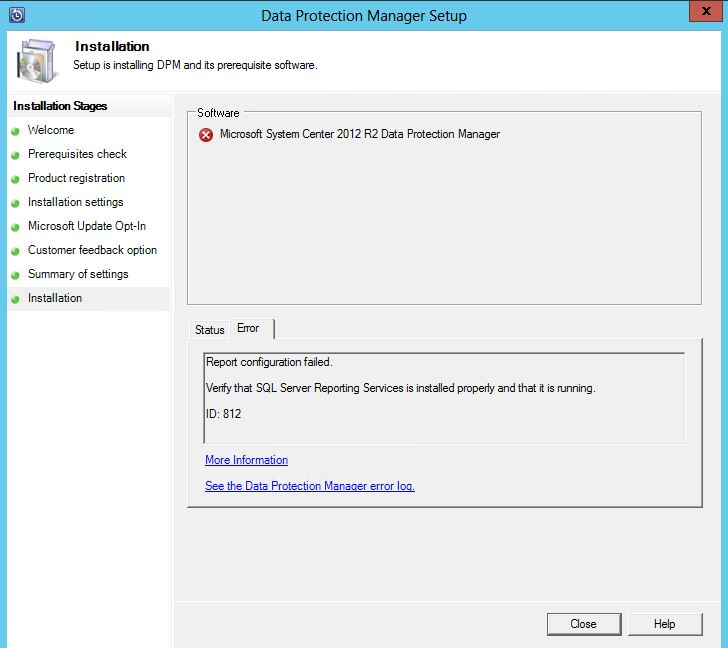 And after I click "Close":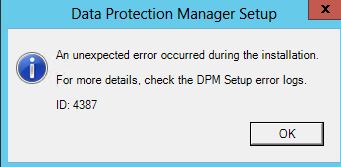 I have already tried the suggested password policy change, the SSL certificate in Reporting Services, different service accounts...without any result.
Any suggestions, please?
DpmSetup.log