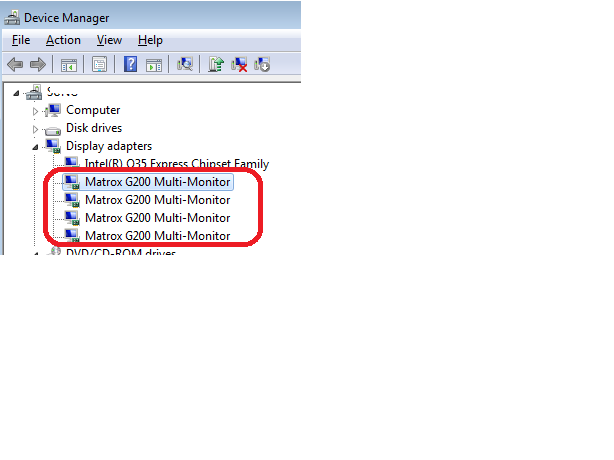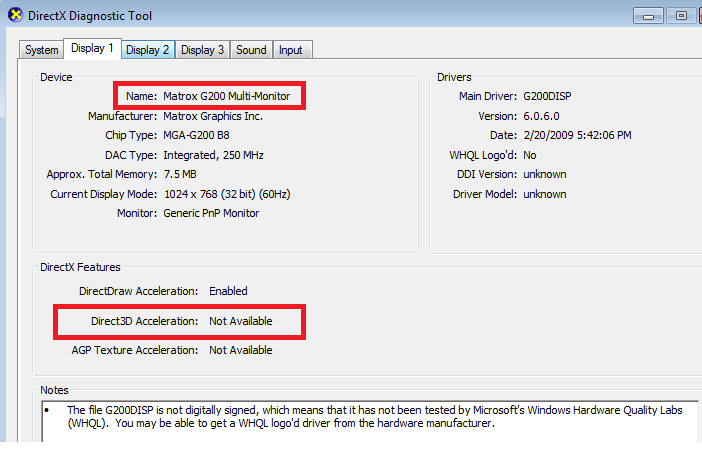 Hi,
I have a Matrox G200 Multi-Monitor PCI Video card on Windows 7 64bit OS. I have three monitors connected and they all work fine except when I use SplashTop (Remote connection software like Teamviewer or Logmein) to connect to the remote computers, it fails to connect with the message "Failed to initialize video device".
On Splashtop support website, they suggested that I run DirectX Diiagnostic Tool and make sure that Direct3D accleration is "Enabled", but as seen above, it says "Not Available".
On Matrox website, there is no Win7 64bit driver available, but when I bought this card from Ebay, the ebay seller was nice enough to include Win 7 32/64 bit drivers, so I have been using the video card without a problem except until I started using SpashTop.
Here is the link to the article that discusses the error message:
https://support-splashtopbusiness.splashtop.com/entries/21582875-Why-do-I-get-Failed-to-initialize-video-device-when-using-the-Windows-client-app-
Can you help?